LEE GUSE MEMORIAL JAZZ SCHOLARSHIP ESTABLISHED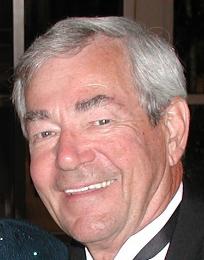 The Lee Guse Memorial Scholarship was established in loving memory by his family and friends to support students interested in pursuing jazz education with the hopes of continuing to foster the talents of those who recognize and appreciate jazz and the enrichment it offers to so many—just as Lee did. The scholarship is open to jazz players and vocalists in grades 10-12.
Lee Guse was a lifelong jazz fan and enthusiastic supporter of jazz music and artists.  As a young man he reveled in hearing the music of artists such as Ray Brown, Oscar Pettiford, Dizzy Gillespie, Clifford Brown, Coleman Hawkins and Oscar Peterson, and the Modern Jazz Quartet, among many others. More recently he became a fan of notable contemporary artists, including David Hazeltine and Brian Lynch.  He often spoke fondly of being able to see and hear some of the jazz greats play in downtown Milwaukee clubs.  Inspired by what he heard, he became a performing musician himself, playing upright bass, trumpet and piano in a variety of bands.  While he never considered himself a great musician, he understood and appreciated the dedication, talent, and passion it takes to become a creative jazz performer.  He came alive whenever he could talk about the feelings and messages he experienced either playing, watching, or listening to live jazz.  
CIVIC MUSIC is honored to administer this scholarship and make it part of the High School Competition.
Click here for more details about the audition for this scholarship.