2016 LIFETIME ACHIEVEMENT IN MUSIC AWARD RECIPIENT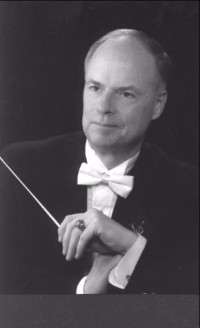 For more than 45 years, Shelby Keith Dixon has been instrumental in developing music education programs in the greater Milwaukee area as a teacher, conductor, performer and private instructor. Dixon, who holds both Bachelor's and Master's degrees in the History and Literature of Music from Northwestern University, has an extensive background in brasses, keyboard and strings. He recently retired from the Milwaukee Youth Symphony Orchestra (MYSO), where he was a conductor since 1984 and Senior Symphony Associate Conductor since 1988. In addition to his conducting duties at MYSO, he established the "Progressions" orchestra program for Milwaukee minority students, serving as its inaugural administrator for two years.
Dixon is also the retired Director of Orchestras and Chairman of Fine Arts at Homestead High School in Mequon. When he began teaching at Homestead in 1975, he was the first Orchestra Director at the school. As the Fine Arts Chair, he established a curricular theatre arts program as well as a Fine Arts credit graduation requirement. In 1989, the Mequon-Thiensville School District honored him as their Educator of the Year.
Dixon began his teaching career in 1968 as Choral Director at Deerfield High School, in Deerfield, Illinois. He also was Assistant Professor of Music at Alverno College for six years, where he taught the History and Literature of Music and was Musical Director of Theatre Alverno. Later he taught on the music education faculty of Concordia University – Wisconsin.
In addition to teaching, Dixon has served as Music Director of Milwaukee Players at the Pabst Theatre, conductor with the Sullivan Chamber Ensemble Orchestra, Musical Assistant with Milwaukee's Music Under the Stars, Assistant Conductor of the Northwestern University Chapel Choir and Interim Music Director of the Elgin Youth Symphony Orchestras in Illinois. He has also sat on the boards of directors of Civic Music Association and Gathering on the Green. He continues to remain active in the Mequon musical world as a substitute teacher at Homestead High School and a private instructor of cello and string bass.