Announcing the 2019 Recipients!

2019 Music Teacher of the Year
James Beckman
Director of Bands, Muskego High School, Muskego-Norway Schools
Certificates of Excellence:
Instrumental Music
Connie Fellows
Holy Apostles, St. Anthony, St. Charles and St. Jerome Schools
Choral Music
Penny Yanke
Choral Instructor, Burlington High School, Burlington School District
General Music
Scott Greger
Irving Elementary School, West Allis-West Milwaukee School District
Studio Music
Wendelin Lockett
Private Voice Teacher
Youth Music
Kathryn Krubsack
Band Director, Private Teacher and Instrumental Instructor
2019 Milwaukee Symphony Orchestra ACE Teacher of the Year
Diane Van Slyke
Fourth Grade Teacher, Milwaukee Parkside School of the Arts, Milwaukee Public Schools
Click here to read more about the 2019 award recipients!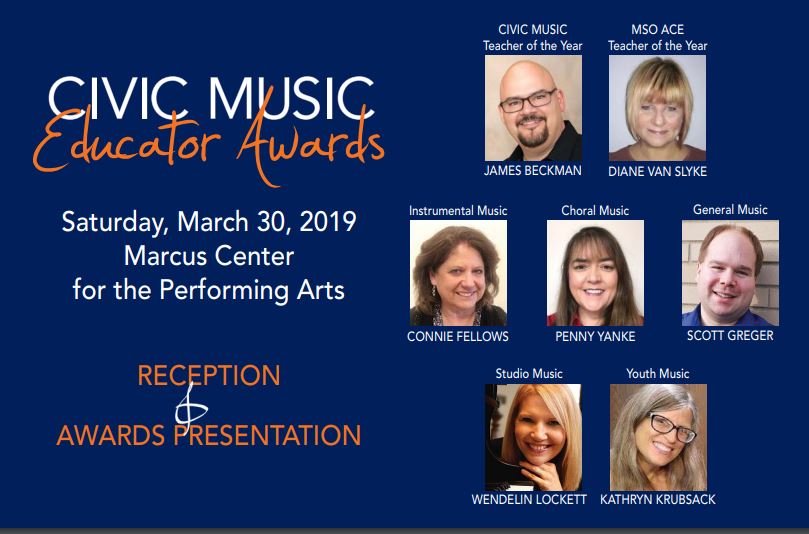 Thank you to our Educator Awards sponsors!
Lead Sponsor

Awards Sponsor
HAL LEONARD 
Event Sponsor
Brass Bell Music Store